Cambodia Real Estate Awards 2022 set for April 7 at Sofitel Phnom Penh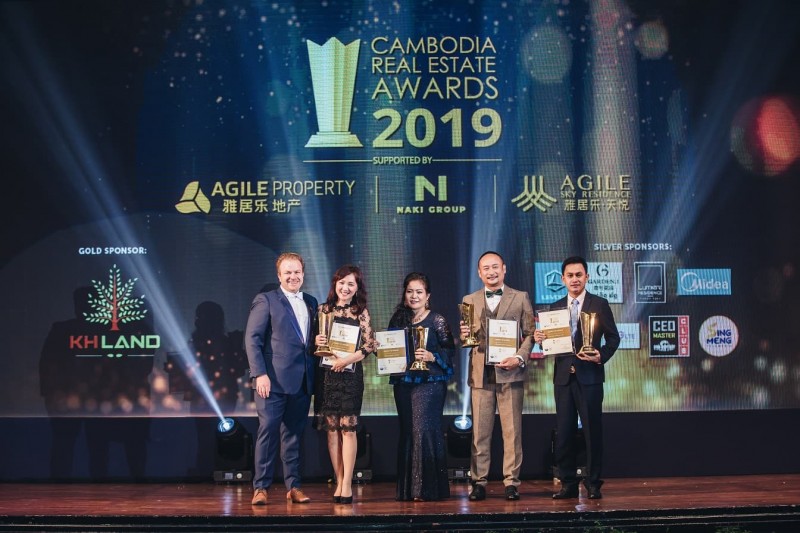 The Cambodia Real Estate Awards 2022 will be held at the Sofitel Phnom Penh Phokeethra. Supplied.
The Cambodia Real Estate Awards 2022 (CREA), organized by Realestate.com.kh in partnership with the Cambodian Valuers and Estate Agents Association (CVEA) and the Real Estate Business Regulator (Under the Ministry of Economy and Finance) is set for this coming April 7, 2022 in the Sofitel Phnom Penh Phokeethra.
Since 2018 the annual event has celebrated the very best of the real estate industry's agents and agencies and awarded their efforts in providing quality products & professional services to Cambodia's fast-expanding market.
This year will be the first year that property developers and developments have been included in the CREA through categories such as Condominium Developer of the Year, Borey (Landed Property) Developer of the Year, Commercial Developer of the Year, and of course, Developer of the Year.
"Of course, property developers play a major role in the real estate industry, so it was only natural to add developer categories to the Cambodia Real Estate Awards' ' said Tom O'Sullivan, CEO of Realestate.com.kh. '' Despite the challenging times we faced during the pandemic, the market saw several projects launch over the last two years whilst others reached the handover stage - instilling continued confidence in the market"
"We have been overwhelmed by the number of entries this year, with over 30 companies already entered, with more to come. So in terms of the number of entries, this is certainly the most successful real estate awards in Cambodia to date. In addition, we already have over 300 seats booked for the 7th of April and selling fast, so I do encourage anyone looking to sponsor or attend to get in contact as soon as possible as the event will sell out"
"As the organizer of the CREA, Realestate.com.kh is looking forward to seeing agents, agencies, property developers and more during the ceremony as a celebration of all the achievements made during some of the hardest times in the industry globally, on April 7 at the Sofitel Phnom Penh Phokeethra" Tom said.
The awards are sponsored by Panasonic, Hanuman Beverages, foodpanda, KH Land, LM Car, Lukfook Jewellery, Midea & Toshiba, Sathapana Bank, People & Partners Insurance, Yugo Private Aviation, Bodia Spa and many others.
The annual Cambodia Real Estate Awards is considered the premier property awards in Cambodia. And with the excitement building up for the event, interested brands looking to expand their reach are encouraged to secure the last few remaining sponsorship slots for the CREA 2022.
Key Contact
English & Khmer
Name: Khiem Darina Stefania (Steff)
Position: CREA Developers & Development
Entry Facilitator & REAKH Relationship Manager
Email: stefania.khiem@realestate.com.khPhone: +855 (0) 10 699 333
Chinese:
Name: Taing Muyngy (Muyngy)
Position: CREA Developers & Development Entry Facilitator & REAKH Relationship Manager
Email: muyngy.taing@realestate.com.kh
Phone: +855 (0) 10723379
English & Khmer:
Name: Tin Mashington (Ton)
Position: CREA Agent Entry Facilitator &REAKH Relationship Manager
Email: ton.mashington@realestate.com.kh
Phone: +855 (0) 81 305 205
Chinese:
Name: Taing Muyngy (Muyngy)
Position: CREA Agent Entry Facilitator &REAKH Relationship Manager
Email: muyngy.taing@realestate.com.kh
Phone: +855 (0) 10723379
Cambodia Real Estate Awards - Sponsorship Contacts:
Name: Jeff Steeves
Position: Business Development Manager
Email: jeff.steeves@realestate.com.kh
Phone: +855 (0) 85 250 962