Developers can now join the Cambodia Real Estate Awards 2022!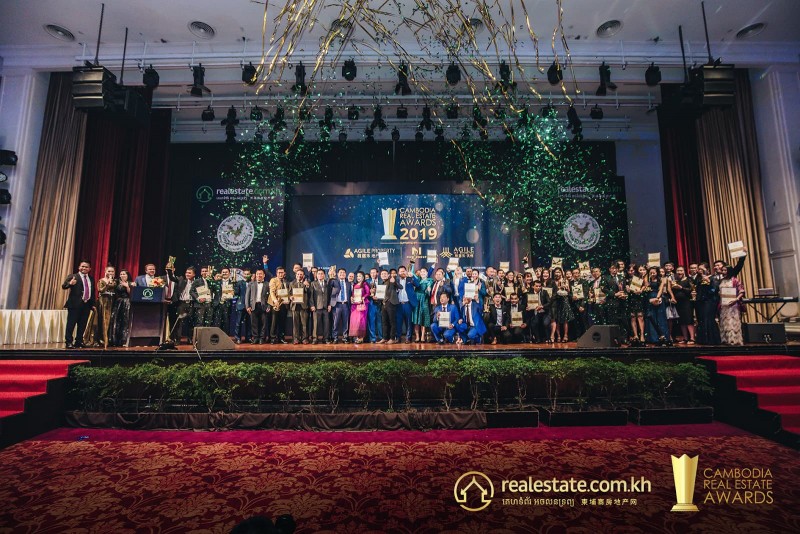 JOIN THE CAMBODIA REAL ESTATE AWARDS!
NEW CATEGORY:
"REAL ESTATE DEVELOPER & DEVELOPMENT AWARDS"
Realestate.com.kh is proud to announce the third annual Cambodia Real Estate Awards (CREA). This awards ceremony and gala dinner will be a hybrid online & offline event and is scheduled to be held in early March 2022. The awards serve to professionalize the local real estate industry by recognizing the leading individuals, developers, developments, real estate agencies and property-related companies who are working tirelessly to bring excellence to Cambodia's real estate industry.
Given the growth of Cambodia's real estate industry and the number of property developments either completed or currently under construction in the Kingdom, we realize the need to recognize these developments in their own right. Thus, CREA 2021-22 is pleased to announce the inclusion of the "Real Estate Developer & Development Awards" as a new category to this year's awards ceremony.
In regards to this new category being added to the CREA awards ceremony, we would like to invite all property developers and developments including landed property, condominium developments as well as commercial property from across the sector to either sponsor or participate in the Cambodia Real Estate Awards 2021-22.
The CREA entry criteria have been constructed with an overriding focus on inclusiveness. This will ensure that the awards cover the large variety of real estate developments operating in the country. The CREA has become a benchmark for Cambodia's real estate individuals and companies.
There is a small processing fee associated with entering the CREA, and absolutely no costs associated with winning awards at the event.
All finalists are provided the option of subscribing to a post-event marketing package.
The CREA winners will be judged and, ultimately, named by a panel of industry experts. Judges will also consult public opinion obtained through online voting. Realestate.com.kh, the CVEA, and the event organizers remain wholly independent and separate from the judging process.
Finalists and award winners will be granted the prestigious CREA seal. This symbol can be used in all marketing materials. Winners will receive a beautiful trophy and a certificate confirming their personal or company achievement.
If you are interested in entering the awards or becoming a sponsor of the Awards, please click on the link to the official website below, or find contact information below.
Key Contacts for Cambodia Real Estate Awards 2021-2022
Developers & Development Awards Entry Contacts:
English & Khmer
Name: Khiem Darina Stefania (Steff)
Position: CREA Developers & Development
Entry Facilitator & REAKH Relationship Manager
Email: stefania.khiem@realestate.com.khPhone: +855 (0) 10 699 333
Chinese:
Name: Taing Muyngy (Muyngy)
Position: CREA Developers & Development Entry Facilitator & REAKH Relationship Manager
Email: muyngy.taing@realestate.com.kh
Phone: +855 (0) 10723379
Agency Awards Entry Contacts
English & Khmer:
Name: Tin Mashington (Ton)
Position: CREA Agent Entry Facilitator &REAKH Relationship Manager
Email: ton.mashington@realestate.com.kh
Phone: +855 (0) 81 305 205
Chinese:
Name: Taing Muyngy (Muyngy)
Position: CREA Agent Entry Facilitator &REAKH Relationship Manager
Email: muyngy.taing@realestate.com.kh
Phone: +855 (0) 10723379
Cambodia Real Estate Awards - Sponsorship Contacts:
Name: Jeff Steeves
Position: Business Development Manager
Email: jeff.steeves@realestate.com.kh
Phone: +855 (0) 85 250 962