How to join the Cambodia Real Estate Awards 2022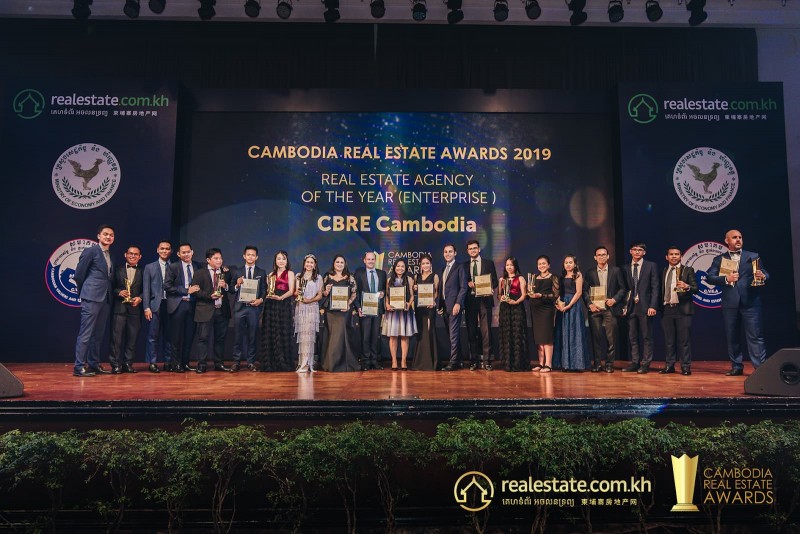 Realestate.com.kh is proud to announce the third annual Cambodia Real Estate Awards (CREA 2021-22). This online gala event is held to recognize and celebrate outstanding results and achievements within the Cambodian Real Estate industry.
CREA 2021-22 award categories are divided into the following disciplines in real estate:
Real Estate Agency Awards
Real Estate Developer / Development Awards
Real Estate Hall Of Fame Awards
With the growing number of property developments popping up in the Kingdom, we realize the need to recognize these developments in their own right. Thus, CREA 2021-22 is pleased to announce the inclusion of "Real Estate Developer & Development Awards" as a new category to this year's awards ceremony.
Benefits of joining CREA 2021-2022
The Cambodia Real Estate Awards 2021-2022 will be a prestigious event celebrating the best of the best in Cambodia's booming real estate sector. Joining the CREA 2021-2022 allows agencies and developers to establish themselves as recognized and trustworthy members of the industry. Winners and nominees also get the following:
Expose your brand & development to local & international buyers, homeowners & investors
Judged by respected leaders in the Cambodia real estate industry and the general public
Endorsed by the Ministry of Economy & Finance
Winners receive the CREA iconic trophy & winners plaque to display in your office, showroom & at events
Winners receive the official CREA seal to use on all marketing material for your development
Who Can Participate
All licensed firms and individuals are allowed to participate in CREA 2021-22, regardless of the size or wealth of their operation.
With industry and government involvement from The Ministry Of Economy & Finance, The Cambodian Valuers & Estate Agents Association, as well as, The Housing Development Association of Cambodia, participants can be sure that the process is objective, fair, and done with integrity from start to finish. All these steps are taken to recognize the achievements of the Cambodian real estate industry objectively, fairly, and on a wholly inclusive basis.
How To Participate
To participate in CREA 2021-22, please get in touch with our team or download the relevant submission form here.
Benefits of Participating
Further strengthen your position in the Cambodian real estate market
Be recognized as a leader in the Cambodian real estate industry
Network with fellow professionals from Real Estate
Learn more about new industry developments
Receive an iconic Cambodia Real Estate Awards trophy and certificate
Receive marketing assets to leverage across your business
Interested in learning more about CREA 2021-22?
Visit our website at www.cambodiarealestateawards.com
Or follow us on Facebook at 'Cambodia Real Estate Awards'
Key Contacts for Cambodia Real Estate Awards 2021-2022
Developers & Development Awards Entry Contacts:
English & Khmer
Name: Khiem Darina Stefania (Steff)
Position: CREA Developers & Development
Entry Facilitator & REAKH Relationship Manager
Email: stefania.khiem@realestate.com.khPhone: +855 (0) 10 699 333
Chinese:
Name: Taing Muyngy (Muyngy)
Position: CREA Developers & Development Entry Facilitator & REAKH Relationship Manager
Email: muyngy.taing@realestate.com.kh
Phone: +855 (0) 10723379
Agency Awards Entry Contacts
English & Khmer:
Name: Tin Mashington (Ton)
Position: CREA Agent Entry Facilitator &REAKH Relationship Manager
Email: ton.mashington@realestate.com.kh
Phone: +855 (0) 81 305 205
Chinese:
Name: Taing Muyngy (Muyngy)
Position: CREA Agent Entry Facilitator &REAKH Relationship Manager
Email: muyngy.taing@realestate.com.kh
Phone: +855 (0) 10723379
Cambodia Real Estate Awards - Sponsorship Contacts:
Name: Jeff Steeves
Position: Business Development Manager
Email: jeff.steeves@realestate.com.kh
Phone: +855 (0) 85 250 962