Chanthy Koy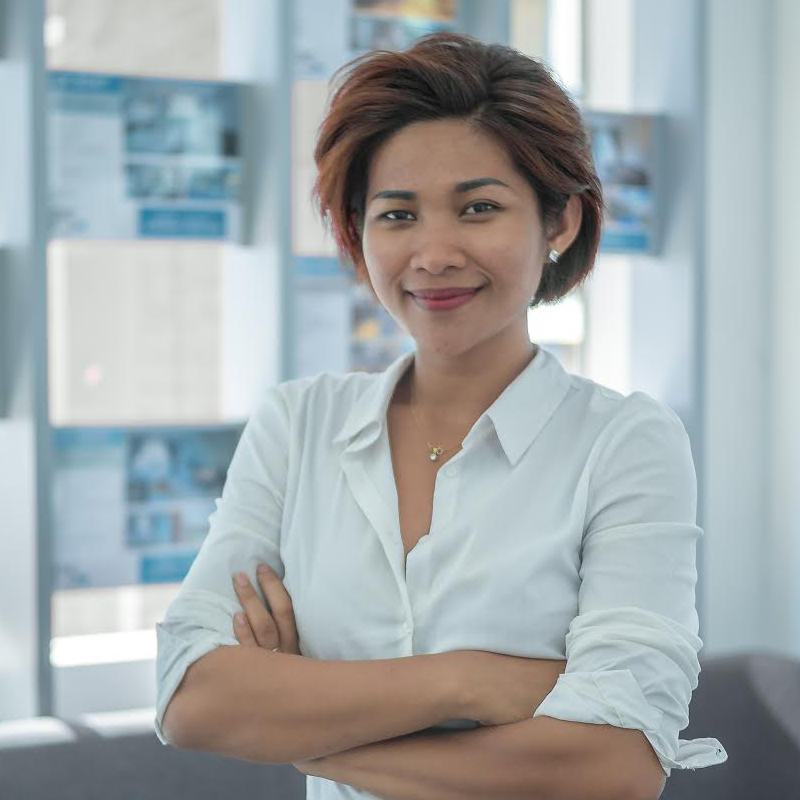 ---
Name
Chanthy Koy
Position(s) or Designation(s)
Real Estate Agent - IPS Cambodia Phnom Penh
Evidence of time in the real estate industry
IPS Cambodia confirms Chanthy has been employed in the real estate industry for the minimum 2-year requirements. Chanthy joined IPS Cambodia in January 2017 after working with Ohana Homes as a Land Sales Agent for 12 months.
Key professional achievements
Chanthy has created and grown an impressive client list including: - JLC Sourcing - GIZ - BBC Media Action - Care Cambodia - French Lysee Decades School - ISPP - Northbridge International School Chanthy's average monthly deal closure rate has grown exponentially and now averages 8 deals per month. - Chanthy has the unique ability to identify a client's needs, match them with the right property and then negotiate a fair and equitable deal for both vendor and customer: - Chanthy has become a leader at IPS and provides an exceptional example to junior staff of what hard work and resilience can achieve, some of Chanthy's key characteristics include: - Hard working - Patient - Passionate - Organised - Great communicator - Helpful, and a real support to her colleagues  Chanthy is very positive and resilient
Service to Clients
Chanthy has adopted the IPS "cradle to grave" mentality extremely well. She understands the importance of ongoing support and is constantly providing unique solutions to her clients - It's not about the deal for Chanthy, instead, it's about ensuring that each and every customer walks away from the IPS experience feeling better for the connection and ready to put her and IPS forward as the real estate solution of choice to their own network. - If referrals are a measurement of success in this category, then Chanthy is the industry leader. Chanthy receives more referral business than any other agent at IPS and her deal closure rate is phenomenal. CLIENT TESTIMONIALS (IPS Google Reviews) Agata Venturi "I contacted the agency through their official website. I was a bit skeptical in the beginning, especially since I had to rent an apartment through them (with deposit to be paid in advance), without having to possibility to visit it since I was in Europe. The real estate agent CHANTHY has answered all my (hundreds) questions via email, effectively and efficiently, before my arrival to Phnom Penh. Once arrived here, she helped me with everyday-life issues (even buying a phone sim card) and made herself available to discuss more important matters regarding the rent. She always replies to my messages of phone calls, thing that makes the agency trustworth. I would definetly recommend it to any expat moving to Cambodia or any local trying to find a great deal!" Dangerfield "The entire process was a pleasure and I went from homeless to renting a property in 2 days after contacting IPS. I was allocated Chanthy who took care of everything, including buying and fitting bedding on two beds! I was kept well informed all the time and felt like she actually cared about me and my rental requirements. The whole experience was a hassle-free and pleasant experience." Paul and Nikki Shelton "Chanthy from IPS was very helpful and very professional. She selected excellent properties to our specifications and was quick to respond when our requests changed after seeing some properties and getting a better idea of the reality on the ground. The service was professional, responsive and punctual and Chanthy has an excellent knowledge about what is on offer and what is possible in Phnom Penh. I would recommend IPS for people looking for a place to stay in PP". Tristan Khan The service at IPS is amazing and their inventory is the best, in my opinion. Grant responded to my inquiry immediately and within 3 hours of my first conversation with Chanthy, she found me the perfect home and negotiated exactly the terms I wanted. I highly recommend IPS!
Service to employer (where relevant)
- Chanthy has become a real leader at IPS, always taking the time to help and encourage her fellow staff members and provides support in all facets of the business whether it be providing property options for other agents, suggesting ways to work through a difficulty with either vendor and client or just a brief encouragement to raise spirits in the office. - Chanthy's vivacious spirit is infectious and is a considerable force in shaping the friendly can-do attitude at IPS-Cambodia. - Chanthy is a model employee for other staff to follow. Chanthy has real ownership of her own brand and the IPS brand, she is a diligent and trustworthy employee that other IPS staff aim to emulate. Management Testimonials "Chanthy's natural enthusiasm and energy towards everything she does makes her one of the most popular agents at IPS and in Phnom Penh. Her dedication to her clients goes far beyond industry standard, and whether it be late night appointments or weekend correspondence, she is always available to her clients. When you combine all this with an excellent industry knowledge, it's easy to see why she gets so much positive client feedback and is the lead agent at IPS." - Grant Fitzgerald, Country Manager, IPS-Cambodia "Chanthy understands very well her role at IPS. She loves her job and commits to getting the thing done perfectly. Chanthy has my full confidence for any client that I gave to her. I always get the positive feedback from the client about her performance. The result goes beyond my expectation. She is very flexible and easy to get along with people. She is willing to learn to take the new challenge. I would say Chanthy is unique and special." - Malay Nop, Phnom Penh Branch Manager, IPS-Cambodia
Video URL